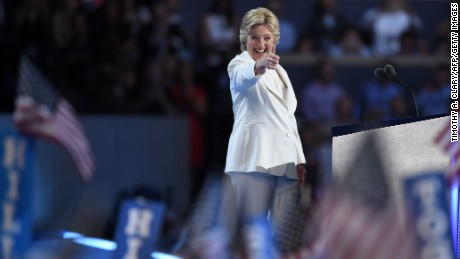 Philadelphia( CNN) Hillary Clinton accepted the Democratic presidential nomination Thursday night, casting herself as a uniter working for the common good and Donald Trump as a divider stoking fear for political gain.
It capped a Democratic National Convention designed to tell a new narrative about the most famous female in American politics.
And it teed up the Democrats' frame for the election: Clinton's view of an optimistic, inclusive America( "Stronger Together") juxtaposed against Trump's vision of a country being rent apart by terrorism, bad trade deals and a corrupted political system that he alone can save.
JUST WATCHED
Obama's two speeches: 12 years apart but alike in tone