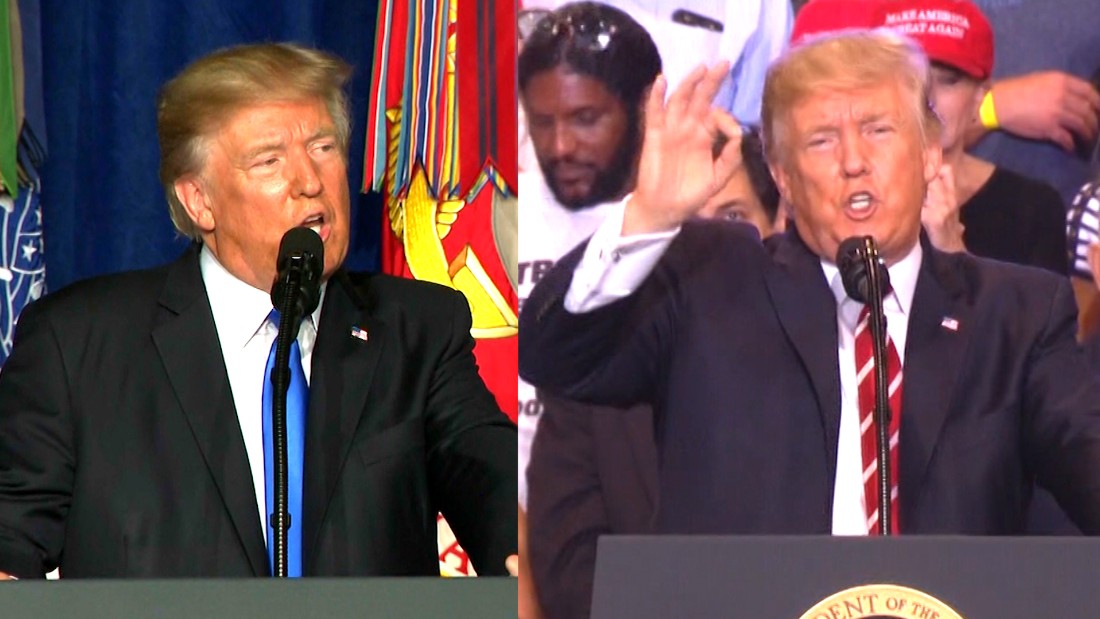 ( CNN) Bill Clinton could be both Bubba on the front porch and the pastor who bind the nation's meanders after the Oklahoma City bombing. George W. Bush was able to gently declare Islam a religion of peace after the 9/11 terror attacks and, on the eve of war with Iraq, say: "We've got the force necessary to deal with the security situation."
Barack Obama was comfortable rousing partisans with jab at the GOP at a convention and singing "Amazing Grace" in Charleston, South Carolina.
Think back to FDR and it's easy to recognize that modern chairpeople have often depicted the world different sides depending on the moment, but always in the context of a steady personality.
Trump taunts McCain over health care vote
Trump's full speech to crowd in Poland
Trump: Does the 'alt-left' have any guilt?
President Trump taunts forgivenes of Joe Arpaio