Decision marks a reversal of a policy initiated under Obama in 2016, in which the Pentagon ended a longtime ban on trans people from serving openly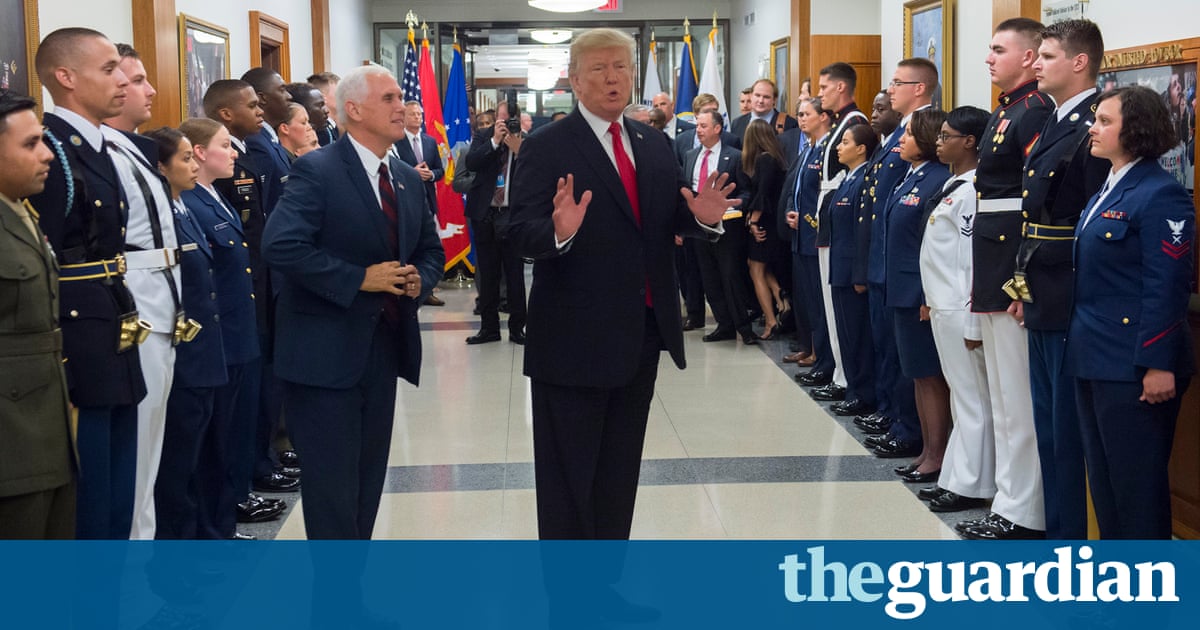 Donald Trump said on Wednesday he would not allow transgender individuals to serve in the US military in any capacity, reversing a policy put in place by Barack Obama a year ago.
The US president tweeted: After consultation with my generals and military experts, please be advised that the United States government will not accept or allow transgender individuals to serve in any capability in the US military.
He added: Our military must be focused on decisive and overwhelming victory and cannot be burdened with the tremendous medical costs and disruption that transgender in the military would necessitate.
Later, Sarah Huckabee Sanders, the White House press secretary, was not able to say if the thousands of currently serving transgender people would be thrown out of the military. She said: Thats something that the department of defense and the White House will have to work[ on] together, as implementation takes place and is done so lawfully.