Gender council members insist leaders must honour plans to discuss equality despite tensions over US tariffs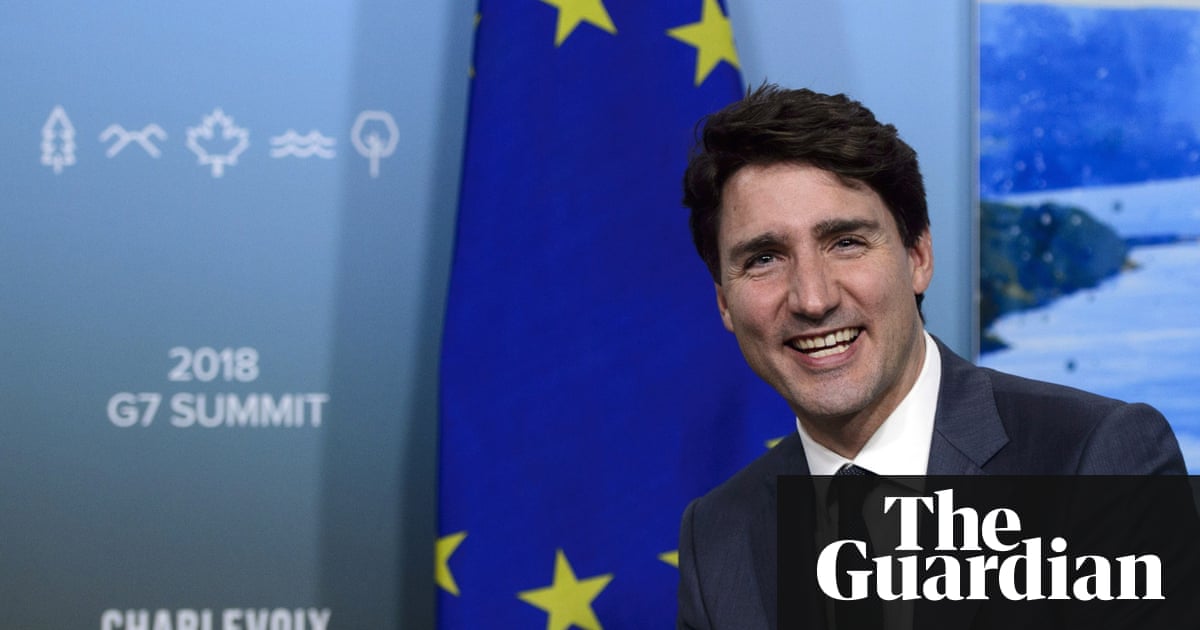 Members of the G7′ s first gender advisory board have vowed that talks about US tariffs will not overshadow deliberations about women's empowerment as they prepare to meet world leaders this weekend.
Justin Trudeau made the advisory council to provide leaders with expert guidance on gender equality and to ensure the issue takes centre stage at the G7 summit , which begins in Quebec on Friday.
The Canadian "ministers ", whose country holds the G7 presidency this year, has established gender parity and female empowerment among five core topics to be tackled at the meeting.
On Saturday morning, the heads of state and government will meet with members of the gender equality advisory council, co-led by Melinda Gates, co-founder of the Bill and Melinda Gates Foundation. The council includes figures such as Christine Lagarde, the managing director of the International Monetary Fund, and Nobel laureate Malala Yousafzai.
Members want G7 leaders to officially institute the advisory council to ensure commitments to gender equality made by the heads of state and government are tracked.
Trudeau said earlier this week that gender equality would remain a top priority at the summit, despite concerns Canada's agenda could be derailed by debate over US tariffs.
Katja Iversen, a member of the 21 -strong council and chairman of Women Deliver, a global advocacy group for women's rights, said:" These are world leaders who can walk and chew gum at the same time. They can talk trade and also gender equality ."
In a report published ahead of the summit, which referenced #MeToo and other grassroots feminist movement, the council called for a" fundamental transformation of unequal power in gender relations ".
Iversen said the emphasis on gender equality at the summit was unprecedented.
" We've been privy to some of the documents and we have never seen such a focus on gender equality ," she said." We will be briefing the heads of government, including Theresa May, on Saturday morning for a full hour. Afterwards, they will have 45 minutes between themselves to talk about gender inequality. So, out of two days, we will, for the first time, have almost two hours dedicated to gender equality ."
She added:" To those who believe gender equality is a soft issue, we would say it is a steel hard issue. There is likely to be discussions on tariff and trade, but data from McKinskey has shown that we would insure a growth of 26% in GDP if we had gender equality. That's a lot of money and a significant driver of the economy, which is untapped at the moment. It is a security and economic and social issue ."
Iversen welcomed calls from May for a united front to tackle cyberbullying, and agreed that it was vital that any action is followed up with a legal framework to tackle online persecution.
Iversen said:" I commend her for doing this. We see it in a broader context. What is online can become offline and real. Online bullying is a democratic issue as well. I don't know any women who has participated in debates and policy who has not been attacked online- from humiliating commentaries to death and rape threats ."
The council's recommendations include is also committed to "mandate" gender parity on boards and leadership positions by 2030, to follow Britain's example in providing 0.7% of gross national income to foreign aid, and to fighting gender-based violence and sexual harassment. It also exhorts leaders to provide comprehensive sexual and reproductive health services, and to supporting developing and conflict-affected nations in offering a minimum of 12 years of free, safe and gender-responsive education.
Michael Kaufman, novelist and co-founder of the White Ribbon Campaign, which seeks to engage humen in the fight to end violence against women, said:" It's important to push our political leaders beyond stimulating nice statements, but to put in place policies and construct these thing happen ."
Kaufman, who is the only male member of the gender inequality advisory board, said:" We're not naive. We don't think this is the road to Damascus for certain leaders, but we hope to have an impact.
" People presume G7 is an annual photo op, but it is a year-long process of ministerial meetings. It's an opportunity not just to fulfill a handful of leaders but a broader range of people who have an impact ."
Another council member, Farrah Khan, administrator of Consent Comes First, at Ryerson University, Toronto, said she was buoyed by the decision in Ireland last night to overturn the country's forbidding on abortion." I hope the G7 see this as something to fight for ."
Read more: www.theguardian.com