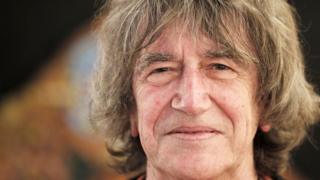 Former drug smuggler turned author Howard Marks has died at the age of 70.
Marks, from Kenfig Hill, Bridgend county, announced last year he had been diagnosed with inoperable bowel cancer.
Jailed in the US in 1990 after being convicted of smuggling cannabis, he recalled his exploits in a best-selling autobiography, Mr Nice, which was later induced into a film starring Rhys Ifans.
The father of four stood for election to Parliament in 1997 on a single-issue ticket of reforming cannabis laws.
Marks also regularly toured a one-man show in which he recounted tales about narcotic smuggling and his time in prison.