The streaming service is a decade old on Sunday. So has it made a post-CD paradise for listeners or turned todays music into a gray goo? Our music editors argue for and against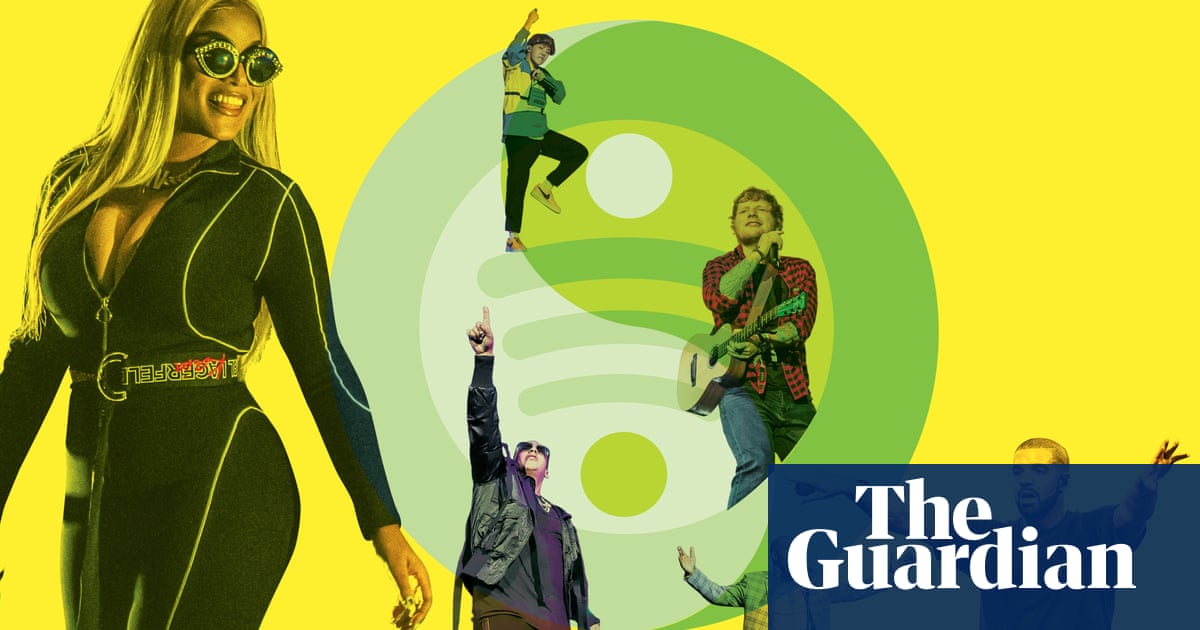 The case for Spotify
The year is 2008. Now You're Gone by Basshunter has spent its fifth week at No 1 and you can't get enough of it. Your alternatives are as follows: head to the stores and buy the single on CD, which doesn't feel very on-demand; buy it as a download, the quality of which is as flimsy as Basshunter's subsequent career; navigate through a labyrinth of occasionally pornographic popups to download it illegally; or sit through Scouting for Girls five times until it comes on the radio.
Ten years on, Spotify has erased these costly or frustrating scenarios. You can instantly access not just Now You're Gone, but deep cuts from Basshunter's oeuvre such as From Lawnmower to Music or his oft-overlooked Christmas single Jingle Bells( Bass ). And, indeed, the majority of popular music made by anyone ever.
The result is music's most radically democratic era. While adverts between anthems jarringly juxtapose the beauty of art with the barbarism of capital, it is at least free to listen to them. Thanks to Spotify and YouTube , no one with internet access- 90% of the UK– needs to pay for music, an important and seismic shifting from the vinyl, Cd and download eras when, for many people, music ownership was a luxury or treat. For PS9. 99- the running price of one newly released CD album in 2008 – you are able to have uninterrupted access for a month.
Read more: www.theguardian.com