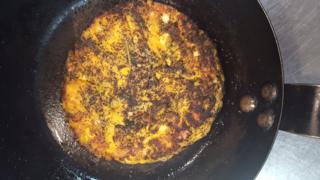 An Argyll hotelier has unveiled plans to serve burgers built with midges to his customers.
David Keat, who owns the Brander Lodge Hotel near Oban, said he would harvest the blood-sucking insects from the hotel's midge exterminator machines.
He said the burgers would be dipped in a coat of midges, like breadcrumbs, and a special secret ingredient added.
The plans are due to be considered by Argyll Council's environmental health department.
Mr Keat, who acknowledged the idea started off as a joke, said he came up with it after creating a vegan "midge fodder burger" use plants from the hotel's garden, which are a haven for the tiny insects.