Tennis star talks about the relief of get her tale out there, the annoyance of covering for an abusive parent and the exhilaration of playing for pleasure , not fear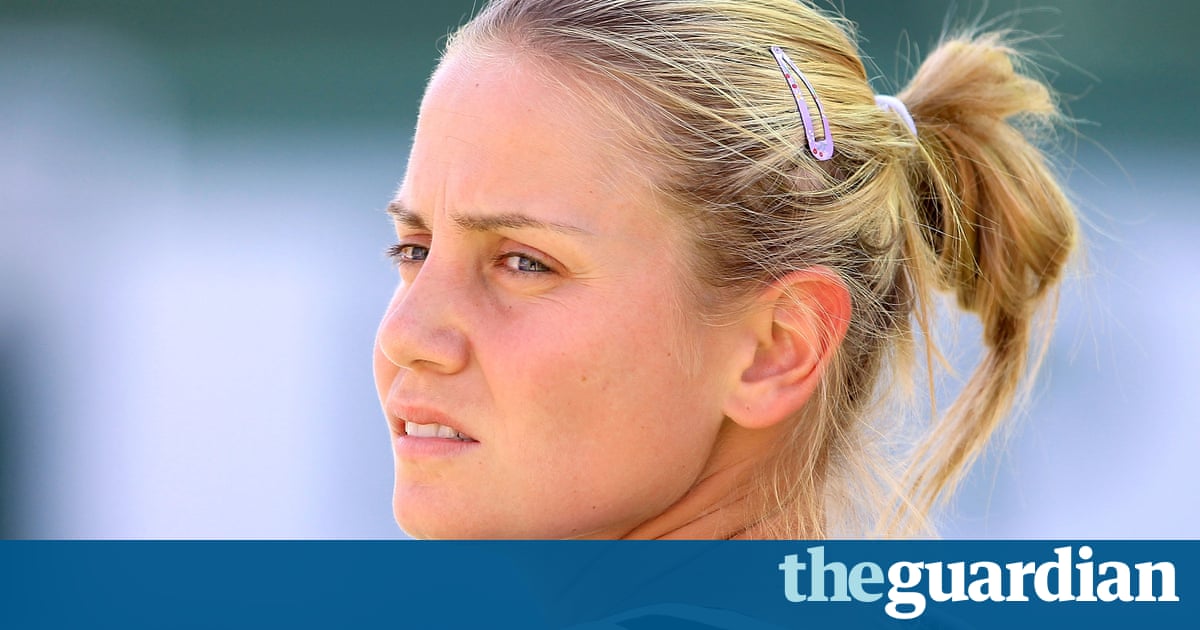 Thanks to her father Damir, Jelena Dokic has had a notoriously strained relationship with the media. From coverage of him threatening US Open personnel over the price of fish, to drunkenly smashing a reporter's telephone at Wimbledon or claiming the Australian Open draw was rigged against her, the media have been happy to embrace Damir as an oafish buffoon, ripe fodder for a click-bait headline or cartoon.
For a young Jelena Dokic, still underage when these incidents resulted, research reports were information sources of deep dishonor and embarrassment- largely because she was unable to tell the public the truth. In her biography Unbreakable, she recounts how Damir would insist she trot out his own distorted worldviews at press conference.
" When he made all those public rantings, I had to cover for him and say what he wanted ," she tells the Guardian." I know the media believed I was a brat and arrogant. That was really hard for me, because I was actually the opposite ."
Unbeknown to most around her, Dokic was enduring unspeakable emotional and physical abuse at the hands of her parent- including regular beatings and whippings that on one occasion left her unconscious. But this side of her father remained concealed.
" The media would joke about everything he did. But it wasn't funny. If you look at[ those incidents]- he was aggressive, he was drunk, he was scary. No one ever asked: how far does this run? What else does he do ?"
At the time, she wanted to tell the truth about his abuse, but feared for their own lives should she do so." A plenty of people didn't understand me ," she says. "[ But] I always supposed, I'm going to write about this one day, I'm going to get the story out about what happened ."
And so, in a spin of fate, Dokic- now aged 34- has approached the media with open arms, greeting rather than shying away from the spotlight again. She tells the public reaction to her volume- which has constructed headlines worldwide- has been something of a shock, devoted how acclimatised she had become to the abuse.
" I knew it would be big, but I didn't know it would get such a reaction. For me, it's more normal than it is to other people, because I've lived it, dealt with it for such a long time. The supporting has been incredible, and I feel good[ having the narrative out there ]."
She is aware her tale has inspired, and will continue to inspire, questions as to why or how others could have intervened, but Dokic wants to make clear this is not about any personal vendetta. The book was instead written to incite change for others who are experiencing family violence.
" It's not about pointing fingers, I'm not blaming anyone. It's about moving forward ," she tells." Let's take my case and build on this, learn from this. And if we need to set things in place, let's set them in place to make sure it doesn't happen again, and if it does, that the right steps are taken ."
In her own case, as is typical of family violence, she told those around her had been reluctant to get involved with an issue that was " happening behind closed- door "." I know it's difficult to to participate in a family situation ," she tells. Nonetheless, Dokic believes there were people who could have, and should have, got involved.