Up and down the country, voters feel let down, misinformed and neglected by politicians who dismiss their anxieties of the implications of EU enlargement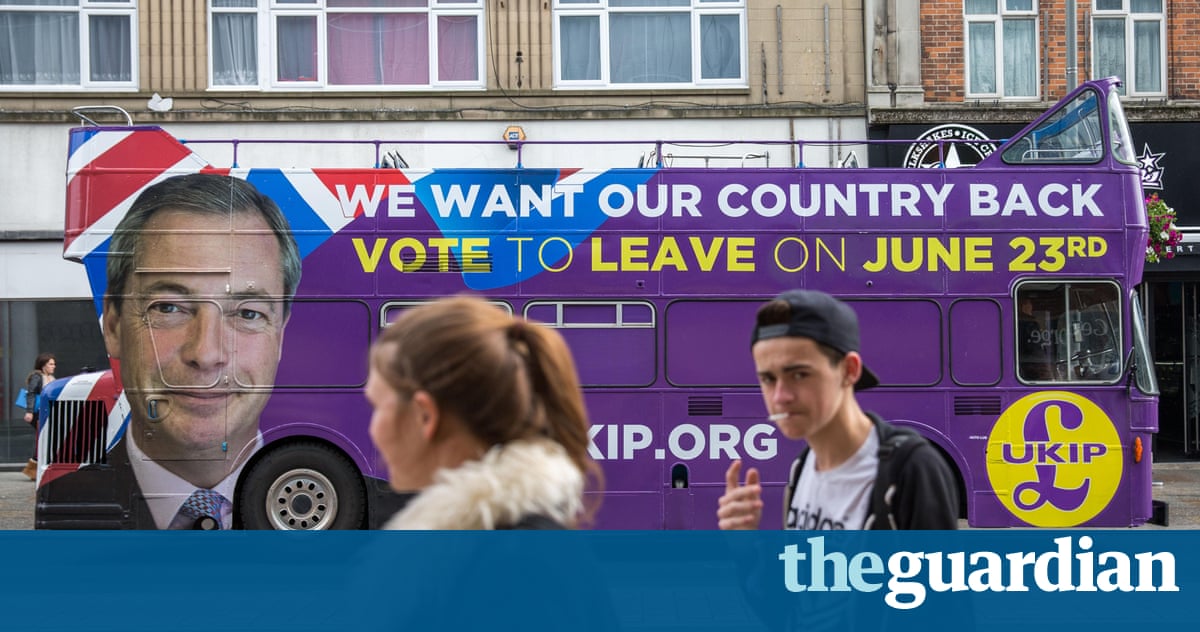 The blaring voice of the Clashs Should I Stay or Should I Go crashed out of speakers precariously attached to the upper deck of Ukips open-top bus. An activist held on to her hair in the wind as the purple bus sped across north-west England to the sound of cornets, largely supportive.
The driver pulled into the market town of Leigh, and Chantelle, a local girl whose daughter is playing nearby, smiled towards the towering image of Nigel Farage painted on the side of the bus.
Im just fighting for my "girls " to get a place at primary school, she said, as she articulated almost apologetically why she will be voting out. Its all the foreigners, there are too many.
A Polish accent cut in to warn of the results of all these millions of people coming to this little island.
A blonde woman in sunglasses nodded in agreement. The rapes been an increase, the deaths, the crime rate, its all gone up.
The scene, in an ordinary northern town on a sunny weekday, felt raw. Positions that might once have been considered controversial were slipping freely from the tongues of not only local white British people, but black people too, and even from first-generation immigrants from eastern Europe.
Read more: www.theguardian.com