KABUL — Burhanuddin lay still and silent in the hospital bed, his face wrap in so much thick, white gauze that he appeared more mummy than man. The 35 -year-old father of four young children could scarcely speak when the Italian physician asked him from where he had come.
"Kunduz, " he mumbled, his swollen lips avoiding him from saying any more.
A stump where his right arm used to be hung limply at his side, blown off when a rocket landed near his farm simply two days earlier during opposing between Taliban and government forces. A plastic pouch stapled to his medical chart held the grape-sized stones that were lodged in his upper body. With one eye now blind and another damaged, he's luck to be alive.
If the rocket had landed on his farm six months ago, Burhanuddin would have been able to seek emergency treatment for free at the 92 -bed Doctors Without Borders trauma hospital in Kunduz, which highly trained Afghan and international medical staff ran.
But ever since a U.S. assault in October destroyed the hospital — the only trauma center like it in the country's north — Afghans like Burhanuddin now have to travel 200 miles to the Emergency Hospital in Kabulto receive life-saving treatment. The journey takes hours, sometimes days by automobile, much of it on a worn-out, snaking mountain route prone to avalanches and rockslides that passes through the Hindu Kush mountains.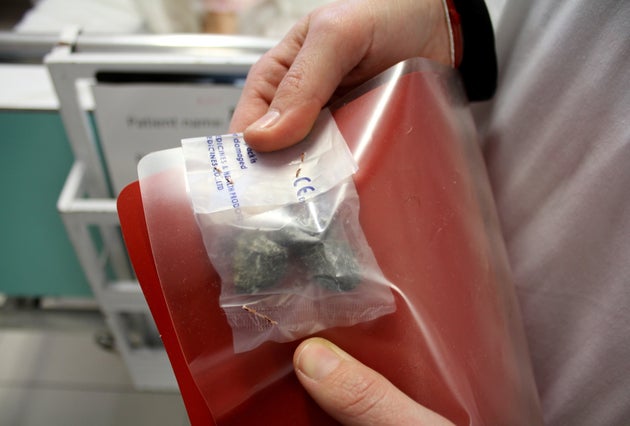 When patients enter Emergency, medical personnel ask three questions: From where are you coming? What's the injury? How long has it been?
Often, as in the case of Burhanuddin, the answers are shocking.
It took him two days to reaching here. His meanders were so dire that both a local doctor and a government-run hospital in Kunduz sent him to Emergency instead, according to his uncle.
"People are coming from all over Afghanistan, with broken femurs and bullet wounds, " said Luca Radaelli, Emergency's program coordinator, who estimates he's insured some 14,000 injured patients in Afghanistan over the past eight years. "This is crazy."
The Italian-run Emergency with 120 beds, an intensive care unit and two operating theaters, is now the only free, specialized trauma hospital of its kind treating war victims in Afghanistan. It has smaller hospitals and clinics across the country, but nothing like the one in Kabul, which serves as a referral phase for Afghans with serious war-related traumata that require major surgery.
Emergency staff say the number of patients coming from the north has increased exponentially since the Kunduz attack. Meanwhile, the country only seems to become more violent in the wake of U.S. troop withdrawal.
"The situation was already bad, " Radaelli said. "And it's worsening day by day. "There are very few[ therapy] options for people. We're here trying to do our best."
It's not just the high level of care and free access to treatment at Emergency that depicts so many patients. It's the issues to Emergency medical faculty don't ask that really defines the trauma center apart from many public and government-run hospitals.
Just like the former Doctors Without Borders hospital in Kunduz, Emergency treats anyone wounded by war, regardless of their political or ideological affiliations. Civilians, Afghan soldiers, Taliban and other rebels was considered as patients once they pass through the front door trying assist( and leave any weapons outside ). No questions asked.
It's this neutrality that has built Emergency what it is today and why the Kunduz attack reached so close to home.
"Kunduz was a cold shower, " Radaelli said. "We never expected something like that. There's no justification. It stimulates everyone really think. We don't have an evacuation plan. Our policy is to stay. If there's fighting, you're supposed to stay."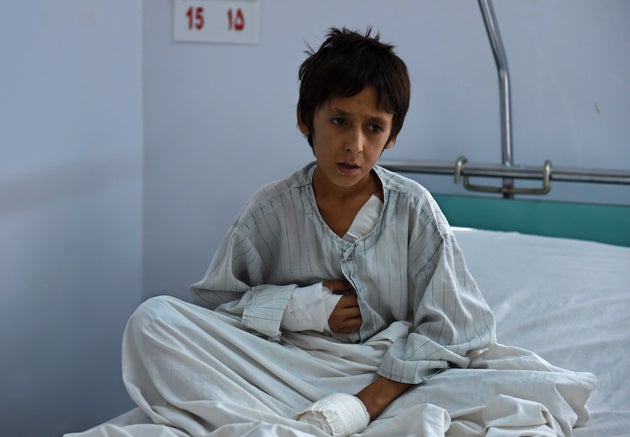 Much has been debated about the highly controversial U.S. attack, which Doctors Without Borders — also known as Medecins Sans Frontieres — labeled a potential war crime but the top U.S. general in Afghanistan called an unfortunate combining of human error and technical malfunctions.
As has happened time and again in Afghanistan, lives have been taken in the cloud of war. Those responsible have gotten away with murder, Afghans say.
While the United States' combat role had formally ended in Afghanistan, with remaining American troops said to be focused on educate, advising and assisting Afghan forces-out, the Kunduz attack has raised questions over America's role — especially that of special forces — in the country.
It remains unclear whether or not the presence of wounded Taliban patients, and insistence by Afghan forces-out and officials that the radicals were use the hospital compound as a military staging ground, prompted the U.S. ten-strikes. Taliban fighters had taken over much of the city, including the government-run hospital, as well as civilian homes and industries, inflicting terror on those they deemed contrary to their hardline views.
No armed Taliban gunmen were seen inside the hospital grounds at any time before or during the attack, according to a dozen MSF staff, surviving civilians, family members of patients and Kunduz residents that The WorldPost interviewed in Afghanistan.
Burhanuddin was not one of the 42 MSF staff and patients who perished in the U.S. attack — some of whom burned in their hospital beds or were gunned down while running for their lives. Nor was he one of the dozens of grieving family members or survivors left wounded afterwards, some of whom told The WorldPost they had received "condolence payments" of approximately $7,000 from the U.S. military. Yet, he felt the jolt of the two attacks long after.
The impoverished farmer's lack of access to proper medical careis a direct result of an American attack aircraft striking a hospital protected under international law. Its coordinates were widely known by American and Afghan forces — the trauma center was on a no-strike list.
While the U.S. military has told The WorldPost that they've attained serious changes in the wake of the attack, including a review of their targeting process and retraining on rules of engagement, U.S. Central Command has yet to redact and publish a reportedly 3,000 -page investigation into why it occurred.
Basic facts, like how long the two attacks lasted — the U.S. military says 29 minutes while MSF insists it lasted for an hour or more — are still starkly at odds.
Many wounded MSF staff and patients, were rushed to Emergency hospital in Kabul after the attack.
Yousef, a nurse at Emergency who devoted only his first name, said he'll never forget that day. There was something hauntingly unjust about treating medical personnel, he recollected, who were attacked while they were trying to save lives.
"I cried, " he said as his colleagues treated a woman next to him who was injured in a Kabul suicide bombing. "It was so difficult. They were helping poor people."
"I'm proud of my job, " he continued. "If we didn't have this hospital, what would they do? "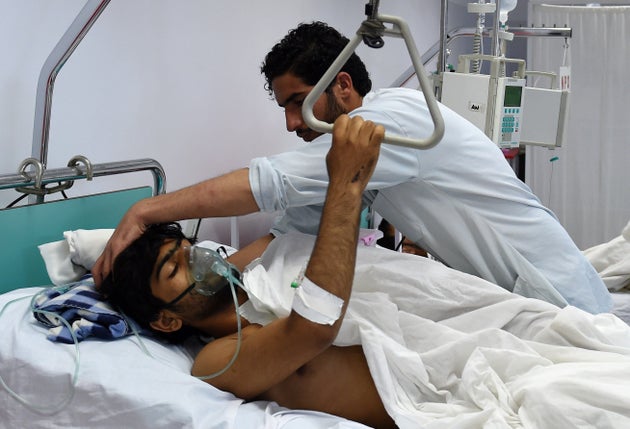 Doctors Without Borders has said it will not rebuild and reopen the trauma center in Kunduz unless it gets answers and an ironclad promise that such an attack will never happen again.
Until then, many Afghans wounded by landmines, rockets, bullets and the like have no choice but to construct the long haul to the capital or settle for expensive, less-than-ideal medical care.
"I wish the MSF hospital was not bombed, " said Salim, Burhanuddin's uncle who drove him to Kabul. "All the patients of the neighboring provinces and Kunduz were treated there. I is certainly mourning."
Responding to the U.S. demolition of MSF's trauma center, Emergency printed their logo clearly on the hospital roof in Kabul, just for extra measure, and attained sure the lightings illuminated the logo so it would be clear to an attack aircraft. An aerial attack would be highly unlikely in the dense city center, and Radaelli said he hoped disaster wouldn't strike twice.
But the October strike on the MSF building changed everything.
"We even built a bunker[ at our hospital in Lashkar Gah] able to fit staff and patients, " Radaelli said. "After Kunduz, anything is possible."
Radaelli was right. Anything is possible now, it seems. Just two weeks later, on Feb. 17, Afghan forces-out attacked a clinic south of Kabul run by the Swedish Committee for Afghanistan.
According to one doctor working at the 10 -bed clinic, some of the security forces were English speaking and seemed foreign. The U.S. military has so far denied involvement.
Security forces-out reportedly handcuffed and beat medical staff, forcing two patients and a 15 -year-old child out of the clinic. Then, they shot them to death.
Naiemullah Sangen contributed reporting from Kabul .
Read more: www.huffingtonpost.com