If you can really improve yourself in just 10 minutes per day, as the self-help guru assert, Tim Dowling is all for it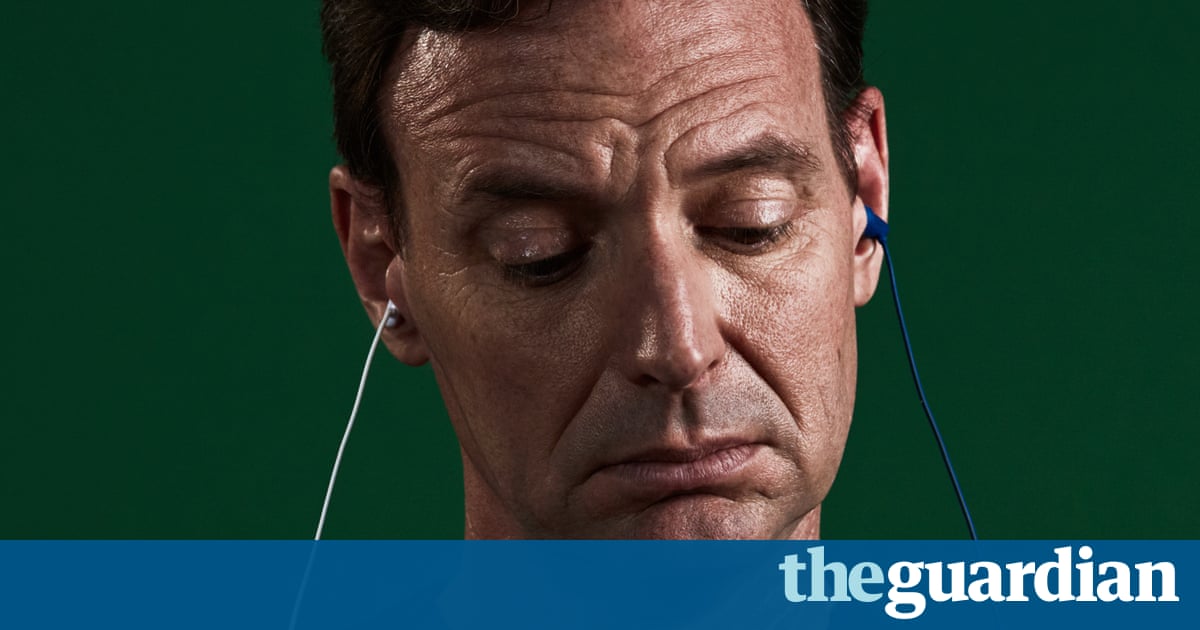 I am lying on a mat, looking up at the bright blue of the skylight above me. I breath purposefully, then let my lungs reinflate of their own accord. I am trying hard to concentrate on this slightly counterintuitive way of breathing, but the voices in my head are distracting me. They are telling me about business regulation, specifically about the inhibitory effect of hairdresser licensing in Utah.
I do not, as a rule, construct New Year solvings. As an anxious person, the 12 months that lie ahead of New Year's Eve do not fill me with exhilaration or anticipation. I just wonder what else could go wrong. I am as susceptible as the next person to the idea of promise, to the idea that, with the right endeavour, I could become fitter, smarter, happier, better. But each new December, as I coast towards the end of the year on squeaky wheels, I find myself feeling the same way: older, wiser, worse.
It's the time and endeavour involved that puts me off most kinds of self-improvement. Many years ago, I signed up for an online life-coaching course, and when I complained about the difficulty of one of the exercises I'd been sent- I was meant to make a list of my qualities, maintaining to the strict format" I am( quality )"- the instructor immediately replied by email, saying," Yes, this is REAL WORK, isn't it ?' I thought: I already have a job, thanks.
In recent years, however, a new school of self-improvement has jumped up, one that seems to recognise that, frankly, most of us are too busy to be better. Books with titles such as The 10 -Minute Millionaire, The 5-Minute Healer, 10 Minute To Better Health and 10 Minutes A Day To A Better Marriage represent, if not a global revolution in self-improvement, at least a dependable publishing trend.
I am ineluctably drawn to the quick fix. Could it be possible to cram a year's self-improvement into a few minutes of endeavour a day, to get the whole business out of the way before the end of January? It can't do any harm to try, can it?
***
My first self-improvement guide is a new volume called 15 Minute To Happiness by Richard Nicholls. My first believed is that 15 minutes voices a lot, especially when somebody else is promising to make me a millionaire in 10, but Nicholls' volume is full of quick exercisings interspersed with longer explanations of why and how they work. Some of the exercises are designed to fix problems I don't think I have, so I'm pretty sure I can skip ahead.
Nicholls posits a model for happiness that I find reassuring. He emphasizes the value of negative thinking. He says that actively trying happiness were generally end up making people feel less happy. On page 49 he writes:" Be open to the possibility that you bought this volume and you don't actually need it ." This, I believe, is my kind of self-help.
Here and there Nicholls inserts a" quick happiness boosting idea", designed to give you an injection of contentment as and when you need it. In the chapter on gratitude, for example, he indicates you" take a moment or two to send a text message to someone thanking them for being a part of their own lives ". I embarked on a preliminary challenge: trying to find person- anyone- in my list of contacts I could send a text like that, without having to send an immediate follow-up apology text:" Sorry about that- I was merely following orders ."
Here's another:" Set your township name into JustGiving.com and consider who is raising fund for a good cause in your local region. Even if you don't donate anything to anyone, spending day looking at the good that's going on in your town will dilute any doom and gloom you've picked up from elsewhere ."
I tried this one- it was incredibly easy, and it did make me feel slightly happier. It objective up costing me PS30( donated anonymously, because that's the kind of person I am now ), but the feeling lasted for almost four hours.
Read more: www.theguardian.com