Costing doubled the price of a whole veggie and shrouded in layers of plastic, clean eating product fails to make the cut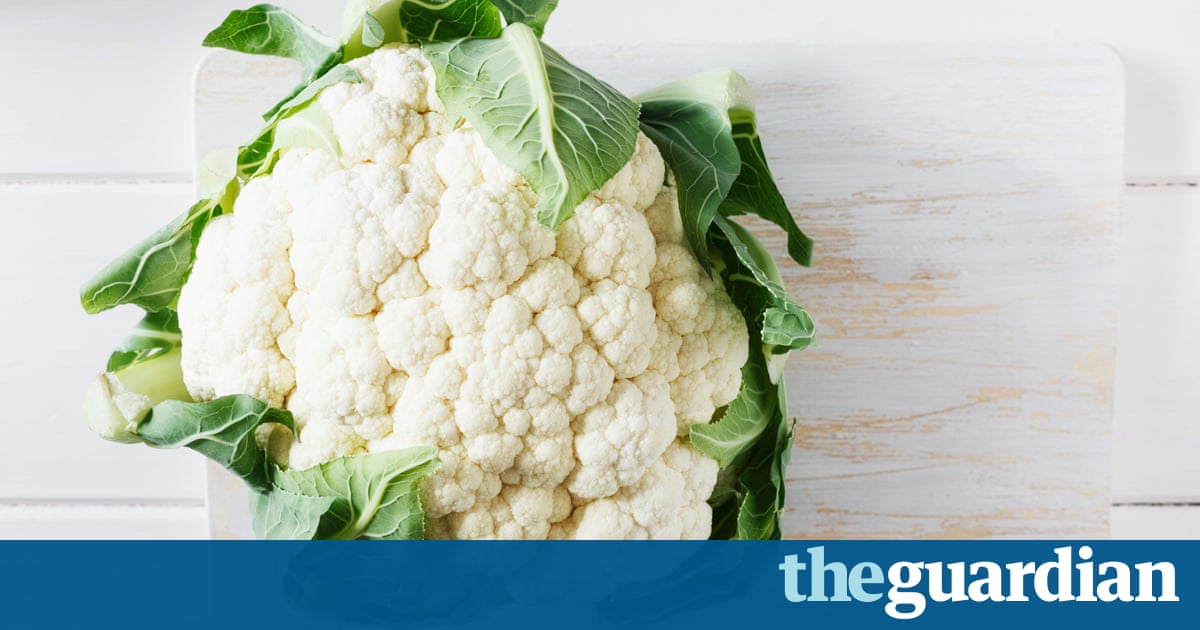 Marks& Spencer has withdrawn its" cauliflower steak" product from marketing after it was ridiculed by customers for its "excessive" plastic packaging and inflated cost.
The sliced cauliflower, which comes in plastic packaging with a separate sachet of lemon and herb drizzle, was being sold for twice the price of a whole, single cauliflower at the supermarket chain.
The product had come under opened fire on social media, with critics describing it as "wasteful" and "ridiculous" and complaining about the volume of packaging used as well as the inflated price. Whole, untrimmed cauliflowers are sold at M& S for PS1- typically for even less at other supermarkets- while the single-slice "steak" version cost shoppers PS2.
Confirming its decision to stop selling the item, a spokesperson for M& S said:" Once we've sold the stock that is currently in stores, we won't be ordering any more of this product. We work hard to create rapid and convenient meals for customers; however, on this occasion we didn't get it right. We have launched many other vegetarian dishes that are already demonstrating popular with clients ."
The product was part of the store's new "Veggie" range, and was first spotted on Twitter by Rachel Clarke @rachclarke27, who triggered a lengthy thread after tweeting:
Another( Kathryn @ katie2 779) said:" People who buy this must have more money than sense! What a wasteful item. The amount of plastic and processing involved in this is ridiculous. Like you say, buy a cauliflower, rinse it and cut( and use all of it )."
Rival Sainsbury's also sells a similar product– a pack of two" cauliflower steaks in a herb and spice marinade" for PS1. 80, which is still on its shelves.
Trewin Restorick, chief executive of environmental charity Hubbub, said:" The public is increasingly concerned about the effects plastic packaging has on the environment, and social media devotes them a chance to voice their concerns immediately to companies. The overly packaged, overly priced cauliflower steak shows what happens when companies don't get things right and hopefully it will lead to more environmentally sensible answers in the future ."
With so-called " Veganuary" under way and shoppers opting to reduce or cut out meat consumption in favour of " clean eating " selections, supermarkets have been pulling out the stops to offer clients a range of ready-prepared spiralised veggies- and even "mince" made of pulverised mushrooms and cauliflower and beetroot "rice"- to help them get back into shape after the festive season blowout. But this year has ensure a backlash from shoppers complaining on social media about excessive packaging.
The U-turn from M& S comes as the government prepares to announce a crackdown on excessive packaging and plastics on Thursday. A Defra spokesperson said:" Everyone has a role to play in tackling the scourge of plastics waste, and industries need to make sure their packaging does not exceed what is required to make sure that the products are safe, hygienic and acceptable for both the product and for the consumer."
Read more: www.theguardian.com