It seemed like the ultimate challenge: a 5km swim between Greek islands. But would it help me deal with a trauma to come?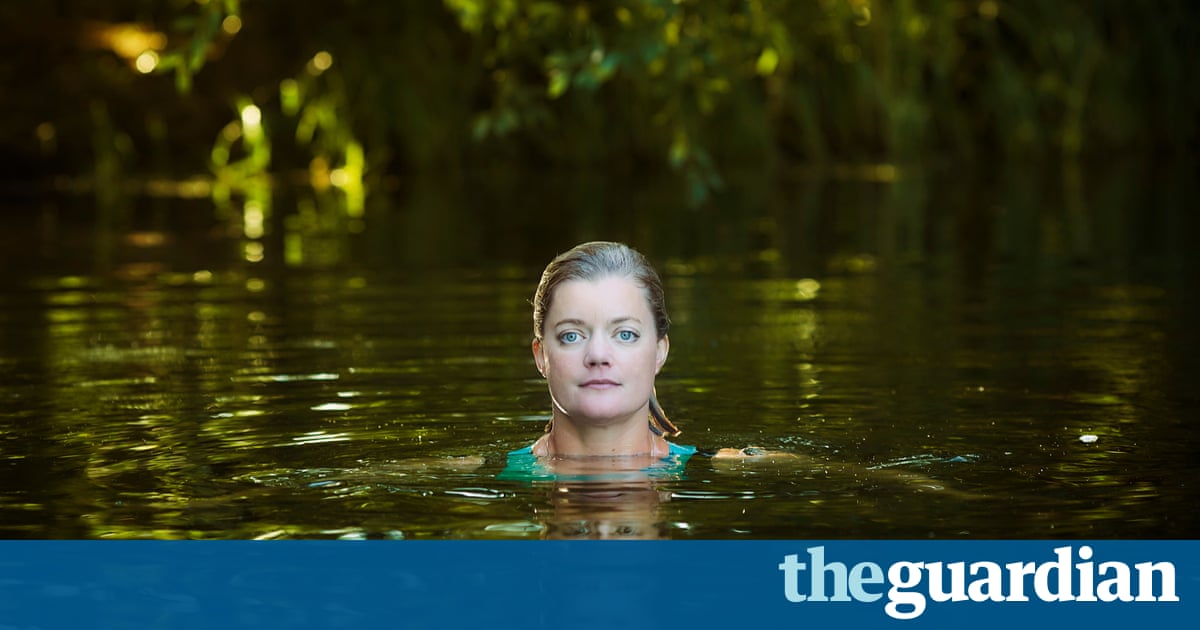 I had always supposed I could swim. It may have been because I could run. It may well be because I wanted to swim. Or because I merely ever did 10 minutes of breaststroke at a time, or splashed off a warm beach. But I really couldnt swim.
It took 12 months of lessons and practise before I was able to swim in open water, beyond the pond or my home beach in Brighton. Then I could let myself believe I was up to taking on significant challenges I had been dreaming of for more than a year: I wanted to swim in the Greek waters of the Ionian Sea. Specifically, I wanted to swim to Ithaca, the island home of Greek hero Odysseus.
Since childhood, I had been fascinated by Greek myths and the heroic narratives of the Trojan war. As I grew older and read classics at university, it became Odysseus who captured my imagination more than any other. Legend has it that Odysseus was within sight of Ithaca when he was blown hundreds of miles off course. It took him several years to get home after that. Meanwhile, his wife Penelope remained at home on Ithaca, expending every night unpicking the embroidery she had completed during the day, having promised her suitors that she would marry one of them just as soon as her stitch was finished. Eventually, a decade after Odysseus set out from Troy to return home, the latter are reunited. Sometimes you have to wait for the one you love.
I never wanted to be Penelope; instead, I had fought for years to be my own hero, my own Odysseus. I wanted my sense of belonging to come from within, and as soon as I found that, I procured D, my husband. Now that I had my own Ithaca, I wanted to see the real one.
There was a deadline to contend with: after a year of matrimony and even longer of trying for a baby, we had recently been referred for IVF therapy. I was shaken by the news. My relationship with my body had changed radically over the last few years. Finally learning to have a little religion in what it was capable of had is an element of the most rewarding experiences of my life. Now, I was being told that positive reasoning was not going to be enough.
Six weeks later, I was on my route to the island of Lefkada, where I was going to spend a week on a guided swimming journey around the islands of the Ionian. It would be an opportunity to see what I was capable of in the water, and to remind myself of the barriers I had overcome, even as I was now tackling a new one.
The evening I arrived was heavy with hot. We all met on a terrace overlooking the sea to introduce ourselves and eat together for the purposes of the vines. J, the leader of the trip, fostered us to go around the table saying a little about ourselves.
Hi, my name is Jess and I recently swam the English Channel as part of a relay with some mates.
Hi, my wife and I are regular Masters swimmersin the south of France; these are our times
Hi, Im on this trip with my teenage daughter as a rest before her Olympic tryouts. And so it ran, on and on. These were people who had swum for their country, across their country and to their country. They may as well have been a different species.
The first morning, we boarded a beautiful wooden boat with a taciturn Greek captain who induced no effort to hide the fact that he despaired of us all and our sanity. The pattern for the week was speedily defined. The barge headed out to wherever the swimming was to begin, then we would be briefed on deck about what type of swim it would be. Some were coastal, all the way around an island, with plenty to look at below us; some would be crossings from island to island more satisfying, but potentially much harder run. And some would be a combination of both. For most of the week, we would have a morning swim, lunch somewhere nearby, then a bit of day on the barge before a second swimming. Friday "wouldve been" the exception, "because thats" the day of the heroic 5km swimming from Kefalonia to Ithaca.
Read more: www.theguardian.com