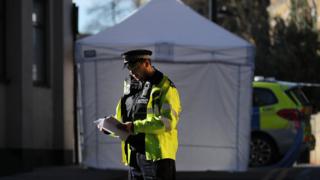 The deliberate killing of one human being by another is a crime that eludes easy characterisation.
Among the more than 50 misfortunes that make up the current spike in murders in the capital this year are some that may be premeditated or gang-related, but most is likely to be unpredictable acts of violence in moments of mental suffering, involving a victim and a perpetrator who are well known to each other – family disputes or an debate between friends.
By far the most likely year of life in which we might be unlawfully killed is not in our teens or early 20 s but our first year – newborns under one are more than twice as likely to be murdered as a 20 -year-old.
That is why it is far too simplistic to draw a direct link between the number of killings and the number of Bobbies on the beat. Cuts to police budgets may be less relevant than cuts to mental health provision.
In tackling gang activity, there is good evidence that a psychiatric health approach may be more effective than a tough criminal justice response, which can frustrate individual acts of violence, but may also infect communities with bitternes and distrust – the breeding grounds of gangsters.