Natural birth is the only option for many females here, and though dedicated midwives do their best, the risk of infection and sepsis is high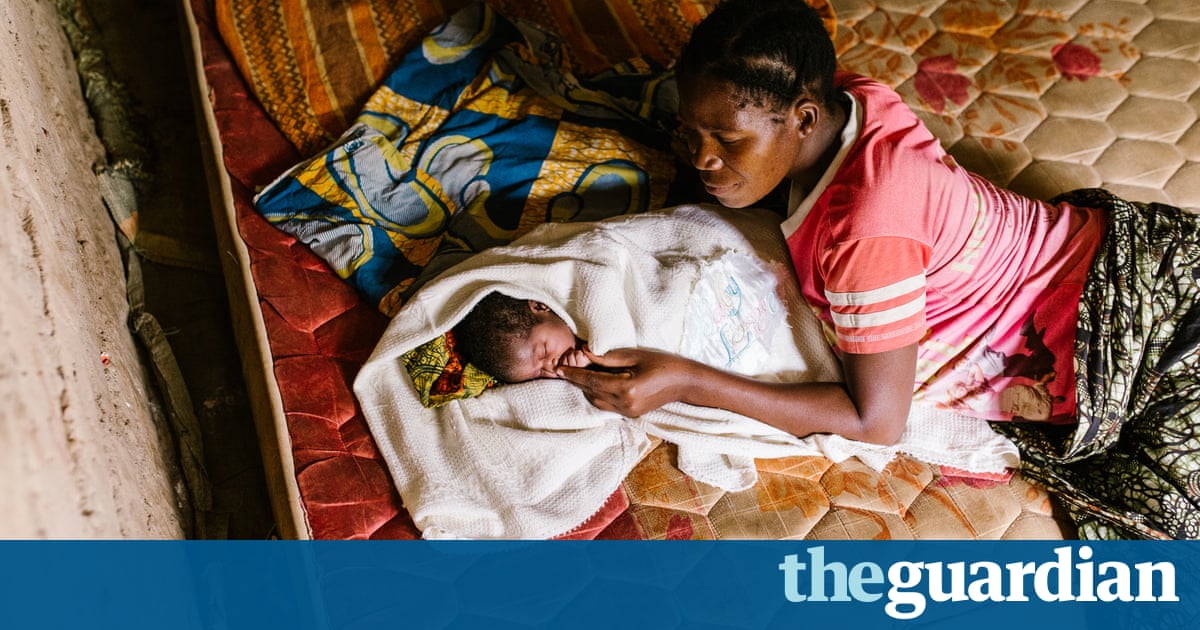 At the Nyarugusu medical dispensary in north-west Tanzania, Eva Paulo, 23, is in her 36 th hour of labour. She paces barefoot in circles around the dusty yard behind the delivery room, her narrow back hunched in pain. Apart from her belly she is a slim female with an angular face, her hair rubbed back into rows of tidy plaits. When a contraction grips her, Paulo leans hard into the nearest tree, shuts her eyes and breathes mutely as the sweat beads off her forehead.
"This is too much," she says, as another contraction racks her." I don't know why it's taking so long. And the midwives, they don't tell me anything ."
It is, of course, the universal complaint of women in labour the world over. But for many women in Tanzania," natural birth" isn't a preference or an accomplishment- it's the only viable option.
Paulo is about to give birth for the fourth time in the most basic hospital conditions imaginable. The dispensary is composed of two unassuming cinder-block builds in a jacaranda thicket halfway up a mound. While the staff members will do their best, Paulo will receive no pain relief , no foetal monitoring and no medical interventions. The absence of physicians entails caesarean sections are not performed here.
Another problem- from which so many others stem- is a lack of water. There is no operating water for hand-washing, sterilisation or laundry. Toilets are filthy, squat outhouses a short stroll from the building.
Each morning, staff at the clinic buy 20 jerry cans of water from a local vendor for 500 shillings( about 16 p) each, for basic clean. The money comes out of their own pockets, which is significant for nurses who earn less than PS200 a month. Because of this, pregnant women are required to arrive with their own water.
Paulo's water sits in the birthing room- three big vats of murky liquid purchased from a shallow well near her house an hour's walk away.
The water in these buckets will sterilise any implements being implemented in her birth and induce the sweet tea she will drink in the late stages of labour. Finally, it will be used to hand-wash the bloodied linens and rubber sheet on which she devoted birth. A new mom cannot be discharged until she or her relative has done so.
Paulo's experience is very much the norm. In Tanzania, merely 44% of healthcare facilities that deliver newborns have access to water, decent toilets and handwashing with soap. Of these, merely 24% have these facilities in the delivery room. The situation is similar across the region, with 42% of healthcare centres in sub-Saharan Africa having no water source within 500 metres.
By 8am each day, the dispensary's open-air waiting area is packed with moms, pregnant women and newborns, most of whom have walked miles to get here. This is an area known for foreign-owned gold mine. What little job there is here is back-breaking and poorly paid. Although healthcare is free in Tanzania, patients have to buy their own drugs.
The medical staff at the dispensary- three registered nurse/ midwives, two trainee nurses, an office director and a lab technician- are clearly overworked. Clad in white smocks, they rush about with clipboards, weighing and immunising dozens of newborns, testing sick patients for malaria, tuberculosis and HIV, often working 24 -hour switchings for no overtime, trying to get ahead of the river of patients, which can number 500 a day.
Read more: www.theguardian.com