For years, the poet and author tried to keep her cerebral palsy secret. Then motherhood and a new love taught her to make peace with her body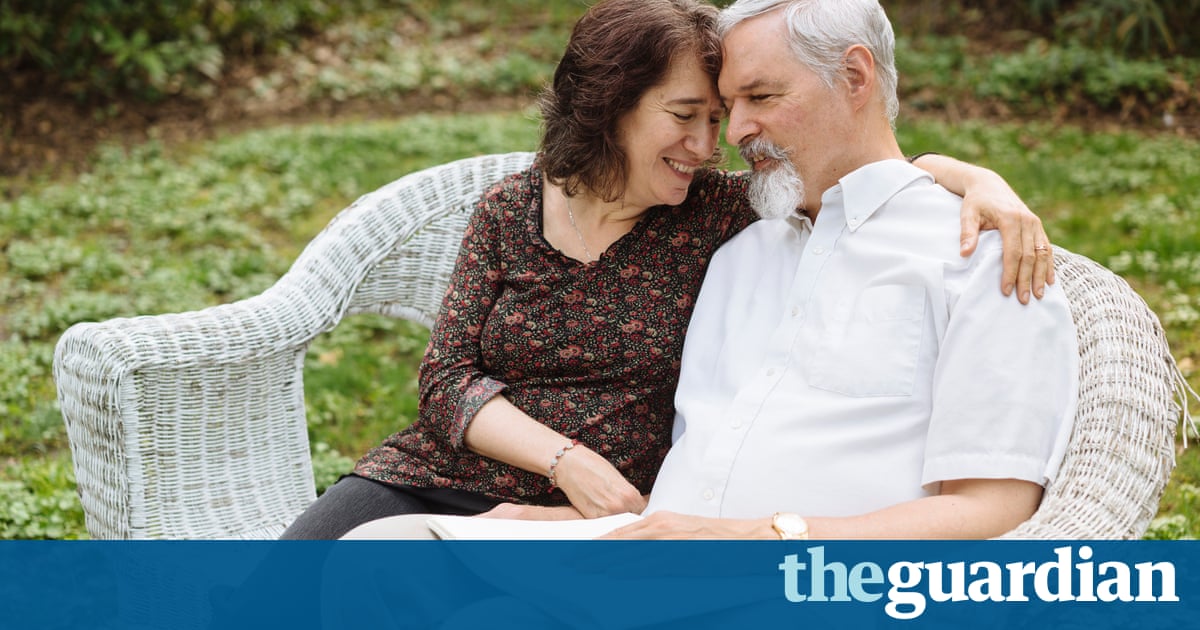 There are ways to cover for the fact that you cant run like the other children, or skate, or climb fencings, or ride your flowered banana seat bike without educate wheels. My own strategy was to suggest alternatives, offering to bring out a board game, colouring volumes and crayons, or my brand new, unopened jigsaw puzzle with the picture of a farm scene on its box. If my friends countered by asking to play hopscotch, a game that would require each of us to stand first on one foot, which I could do fine, then on the other, which I couldnt do at all, Id act like the idea was too dull to hold. If they suggested we play cards, Id say yes, but reluctantly, willing someone else to insist on shuffling since it takes two good hands to bend and riffle each half of the deck. More often I told them, truthfully, that Id instead grab our dolls and play house or store or any other game of pretend.
Pretending, after all, was the thing I was best at. It was the sorcery that allowed me to occupy any capable, agile, graceful body I chose.
In our mobbed box of curled family photos there is only one picture that includes the leg bracing I was made to wear because of my cerebral palsy, though even here it is barely visible. A slight protrusion beneath the fabric of my pants, a hint of metal peeking from the hem, the single angled strap that attached it to my shoe. Im three years old in the photo, the same age I was the first time I held it in my hand. Oh, I said. Id watched posters for the March of Dimes with images of children leaning on crutches or sitting in wheelchairs, and now I assured that I was like them in some way. This struck me as nothing more than an ordinary fact. Oh.
Shortly after that picture was taken, my doctor decided I only needed to wear the bracing in bed at night. Daytimes, it lived in the back of my closet, tucked in a brown paper grocery bag. My mother let me to leave it home whenever I slept at a friends house, or in its hiding place when a friend sleep at mine. Maybe this was how I got the idea that my cerebral palsy could and should be kept secret. This, coupled with the fact that my father never mentioned it, and that my mother, when she did discuss it, said, Its nothing, hardly noticeable, dismissively waving her hand. To me, my body was simply my body, the only one Id known, and so I thought the brace was my disability. As long as I kept it out of sight, I fitted in with my friends.
Lets feign we walk like people who limp, Lisa Lowenstein suggested one muggy afternoon in our sixth summer. She slid off the stoop and began hobbling in a circle, and though the game constructed me uneasy, I get up and did my best to imitate her awkward moves.
Lisa paused to observe me. Just walk like you always do, she advised. You walk like people who limp.
Oh, I said, just as I had when I first saw the photo where Im wearing my bracing. Merely this time my throat tightened around the word.
In middle school, I detected it helped to carry fictions in my backpack. That way, if my friends decided to pay handball at the park or zip around the neighborhood on their 10 speeds, I could pull out my volume and say, Im too caught up in this right now, which, soon enough, would be true.
I also get good at finding the girls who were happy to sit inside, listening to records, and the few left who, like me, were slow to give up Barbies and other daydreaming various kinds of games.
Read more: www.theguardian.com