Syrian who killed himself and injured 15 others at celebration had video of pledge on his phone, says Bavarian interior minister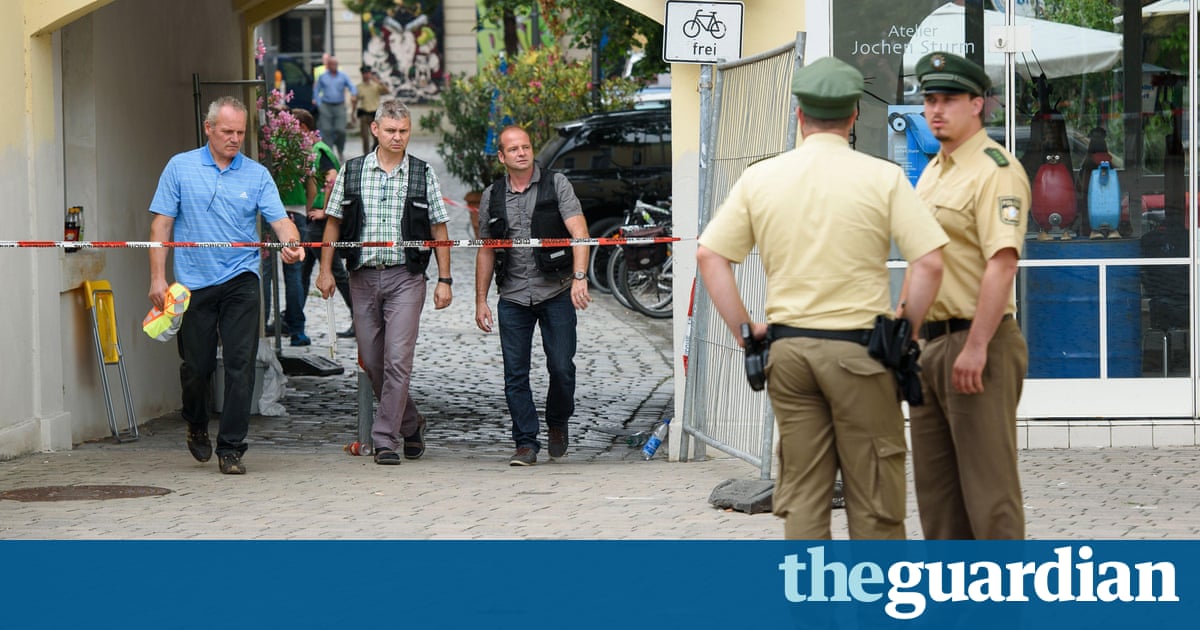 A video found on the phone of the Syrian asylum seeker who blew himself up in Ansbach in Germany shows him declaring his support for the leader of Islamic State, the Bavarian interior minster has said.
Joachim Herrmann said that according to an initial translation of the Arabic-language video, the man announced a retaliation assault against Germany. I think that after this video theres no doubt that the attack was a terrorist attack with an Islamist background, told Herrmann.
The attacker, 27, killed himself and injured 15 otherswhen he exploded a rucksack of explosives outside a music celebration in Ansbach on Sunday. He was due to be deported to Bulgaria after having his application for asylum turned down.
Herrmann told policemen detected videos with Salafist content on storage device seized at the unnamed Syrian mans home, along with gasoline, chemicals and other material that could be used to make a bomb.
The Isis-linked Amaq news agency said on Monday that the attacker was a soldier of the Islamic State who had acted in response to calls to target nations in the coalition fighting the terror group. It offered no evidence to support the claim.
Read more: www.theguardian.com