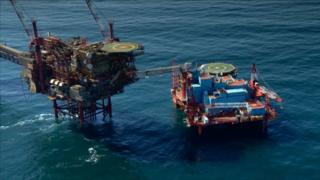 The Scottish government is to publish its latest calculation of taxation and spending in Scotland, as a guide to the health of the public finances.
The Government Expenditure and Revenue Scotland( GERS) publishing has been brought forward from March next year.
The figures included will encompass the financial year 2015 -1 6.
They are likely to show the Scottish balance sheet still clearly in the red, even including a share of oil.
Last year's GERS figures were gloomy, illustrating Scotland with a 15 bn deficit.
'Strong foundations'
That was twice the UK level as a share of economic output.
It seems unlikely that Wednesday's figures will be rosy.
Opposition parties in Scotland are expected to argue the statistics point away from a positive example for freedom.
But Scottish pastors will insist that Scotland's economic foundations remain strong – and will again spotlight the challenge from Brexit.
On Tuesday, First Minister Nicola Sturgeon, published its examination of possible Brexit consequences, saying the Scottish economy could lose between 1.7 bn and 11.2 bn a year by 2030.
Opposition politicians accused her of trying to divert attention away from GERS figures, which they predicted would demonstrate the "fragility" of the Scottish economy.
---
Douglas Fraser: What do the GERS figures tell us about Scotland's finances ?

This approach to calculate how much Scots pay in taxation, and how much they benefit from spending at all levels of government, goes back to the early 90 s.
Conservative pastors in the Scottish Office thought it would help inform the debate on devolution, or at least it would help them making such a lawsuit against a Scottish Parliament.
The numbers would indicate, they believed, how much more Scotland gained from the Treasury than it sent south in tax revenues.
That was one of those days when the oil price was low.
Seven years earlier, it was very high and petroleum revenues were like a gusher.
Read more: www.bbc.co.uk