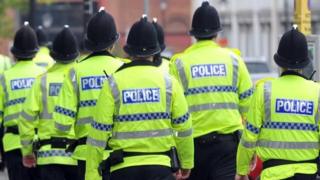 Morale is low among three in every 5 police officers, a survey by the body representing rank-and-file officers in England and Wales suggests.
The Police Federation poll depicted the treatment of the service as a whole, pay and work-life balance were having the biggest impact on morale.
The proportion of officers planning to leave the service within two years was up from 11.8% last year to 12.3%.
The Home Office said policing offered competitive pay and a good pension.
The national survey, which a quarter of police officers responded to, presented nearly three quarterss( 72%) were unhappy with their pay, the highest level since the survey began.
Meanwhile, the numbers suffering from low morale increased by 5% to 60% over the past year.
Morale was found to be lowest among the Greater Manchester Police force, South Yorkshire and the West Midlands.
Forces least likely to feel demoralised were Wiltshire, Warwickshire and Devon and Cornwall.
More than three-quarters of the respondents suggest that they guessed the new direct-entry schemes, which see civilians recruited to the ranks of superintendent or inspector, would have a negative impact on policing.
This was the first time the survey has put the question to its members.
The federation's annual pay and morale survey also found that more than one-in-1 0 officers said their salaries entail they could not afford to pay for essential items.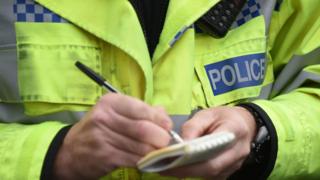 Police Federation chairman Steve White said: "Something has to give.
"Officers do a heroic task, as evidenced by the events of the past year, yet they feel undervalued and under pressure.
"Policing has always are applicable to changing demands. But the struggle to meet these demands in recent years has changed the outlook for many officers."
Chief Constable Andy Rhodes, who is the National Police Chiefs' Council( NPCC) result for organisational growth and wellbeing, said police officer "operate in a dangerous and stressful work environment that involves putting themselves in harm's route to keep people safe".
"As employers, we have a duty to help officers manage the impact this has on their mental health and well-being, " he said.
A Home Office spokesman said police officer did a "uniquely challenging and absolutely vital undertaking keeping us safe and secure".
"It is an attractive career with competitive pay and the pension is among the best available.
"Job application rates are high with faculty turnover and voluntary resignations remaining low compared with both the private and public sector."