At least one Republican senator predicted a consensus was still several more weeks away, and few senators have been willing to defend the bill publicly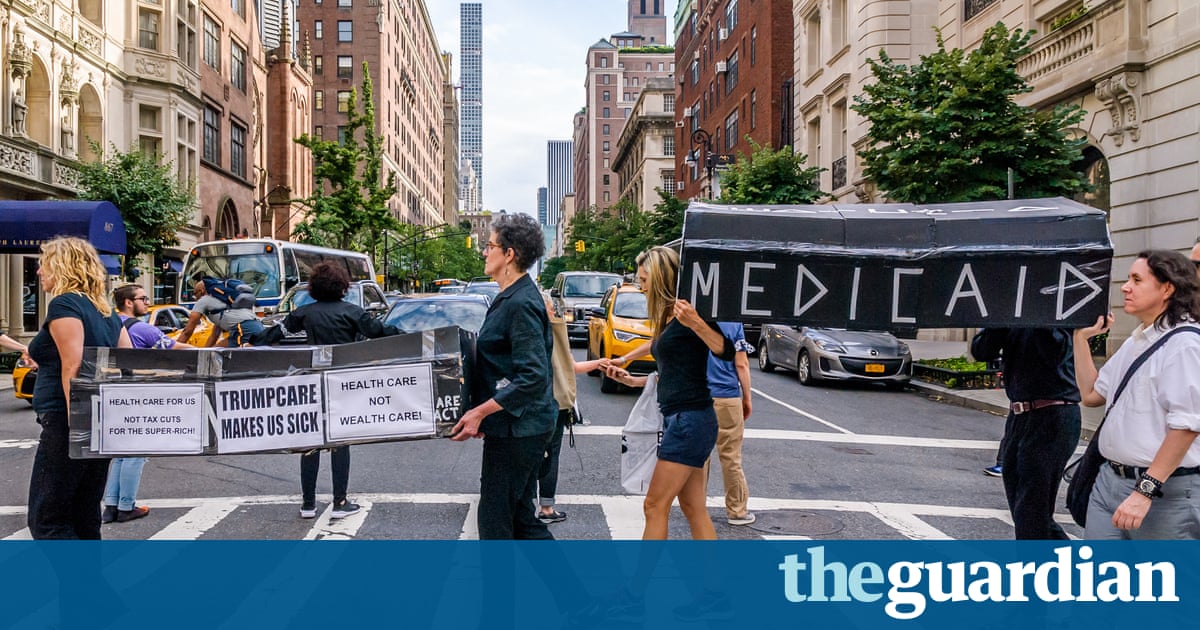 Republican senators left Washington more than a week ago without voting time a long-promised repeal of the Affordable Care Act or their unpopular plan to replace it. The GOP lawmakers return on Monday with the daunting task of crafting a bill still very much in front of them, amid swirling doubts concerning the prospect of finding a solution any time soon.
My view is its probably going to be dead, Arizona senator John McCain told CBS on Sunday. I fear that its going to fail.
A vote is unlikely to take place this week, with at the least one Republican senator predicting that his colleagues are still several more weeks away from reaching a consensus on a healthcare replacement. Last week at a town hall, Senate majority leader Mitch McConnell compared the process of negotiating healthcare reform with intransigent Republican senators to solving a Rubiks cube.
Im in the position of a guy with a Rubiks cube, trying to spin the dial in such a way to get at least 50 each member of my conference who can agree to a version of repealing and replacing Obamacare, McConnell said. That is a very timely subject that Im grappling with as we speak.
Republicans were not meant to still be grappling with healthcare over the Fourth of July recess. When Trump took office and the GOP kept control of Congress, they laid out an ambitious agenda that included repealing Obamacare as early as January and then moving on to taxation reform and infrastructure.
But intransigent Republican opposition and a groundswell of political activism following the completion of Trumps election derailed that timeline. Now its summertime and with merely a handful of running weeks left before the August recess, the Senate Republican leadership is still searching furiously for 50 votes, a tally that would only push them over the finishing line with a casting vote from the vicepresident, Mike Pence.
The clearest sign of Republican resistance to the bill was how few senators were willing to defend the bill publicly. During the Fourth of July recess politicians typically relish the opportunity to march in patriotic parades and clasp hands with constituents. But this year those appearances were scarce.
And the few Republican senators who made public appearances were met with protests and pleas from constituents concerned about the Republican healthcare plan.
Read more: www.theguardian.com