Animals at Moran market in Seongnam were kept in inhumane conditions and killed employing electrocution, hanging and beating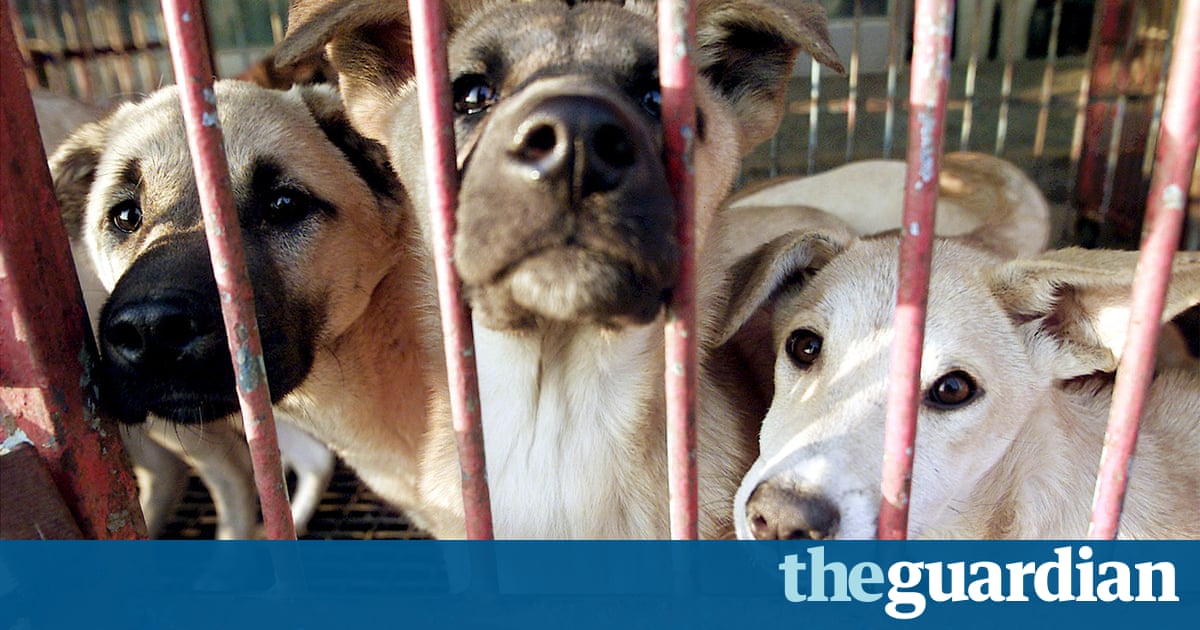 The shutters have started coming down at South Koreas biggest dog meat market as the country seeks to head off international criticism over its practice of killing puppies for human consumption before it hosts the 2018 Winter Olympics.
Moran market in Seongnam sells more than 80,000 puppies, dead or alive, every year and accounts for about a third of South Koreas dog meat consumption, according to local media.
On Monday, public officials and merchants began removing butchery facilities and cages in which live animals are kept before they are slaughtered. The decision to close the market came as animal welfare campaigners highlighted the inhumane conditions in which the animals were maintained and the methods used to kill them: electrocution, hanging and beating.
The smell and noise had also prompted complaints from nearby residents.
The markets closure has met with opposition, however. South Korean media reported that a handful of the 22 dog meat dealers who initially agreed to the move last December now resist it, and are demanding compensation to make up for the loss of business.
Almost 80% of our clients visit our stores to buy fresh puppy meat, so what are they going to do if we cannot offer it for them? Is the government going to pay us? Shin Seung-cheol, a Moran trader, told the Korea Herald.
Read more: www.theguardian.com