Proposed terminal to export coal to Asia generates tense showdown in port city as key players cite potential health risks, yet industry could offer required jobs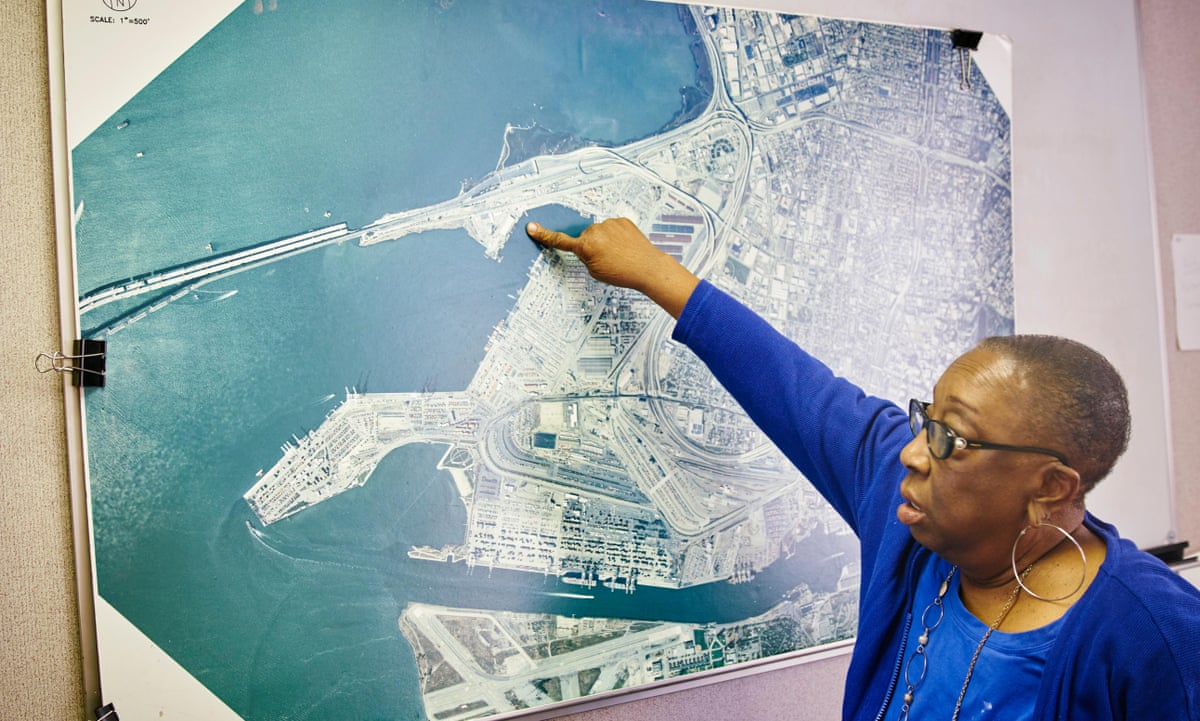 Margaret Gordon will not get out of the car. She is in the shadow of the San Francisco-Oakland Bay bridge on a triangle of land where a bustling maritime terminal is planned.
The pollution is too bad, the 70 -something activist proclaims, and the terminal isnt even built yet. She rummages through her purse for an inhaler. I got a sore throat. I have allergy attacks Ensure the crane operating over there? All thats going to be OBOT.
Formally known as the Oakland Bulk and Oversized Terminal, OBOT will be able to handle up to 15,000 different commodities when it opens in early 2019 on the site of a decommissioned army base. But only one of them coal is forcing a tense showdown from Oakland city hall to the California capitol, a fight with echoes along the west coast and implications around the globe.
Environmentalists refer to California, Oregon and Washington state as the thin green line, a hurdle they hope will prevent coal from being exported to more polluting countries in Asia.
At stake in the Oakland fight are, on the one hand, the citys green reputation, Californias standing as an international climate leader and the west coasts very sense of itself. And on the other? The survival of a fighting industry and much-needed local chores that pay a living wage.
The west coast doesnt see itself as suppliers of coal and oil and gas to the world, said Eric de Place, policy director at Sightline Institute, a Seattle-based sustainability thinktank. We consider ourselves as innovators and environmental leaders. Theres a visceral, nearly existential rejection of the idea that we will be a superhighway for coal and oil.
Oakland is one of seven marine terminals that US coal producers would like to use to transport their wares to Asia. The proposals four in Oregon, two in Washington state and one in California cropped up after the domestic marketplace for coal plummeted about five years ago.
Read more: www.theguardian.com