From a pot sommelier to cannabis buds in the corsages, Zak Walton and Dani Geens ceremony was not Carmels typical nuptials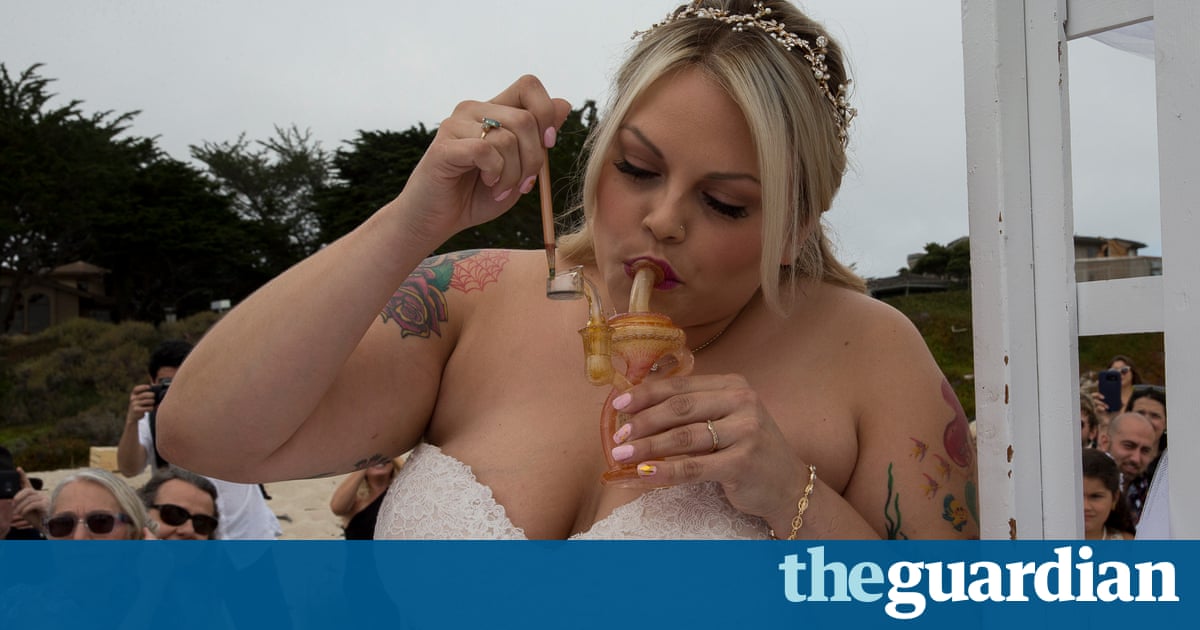 It was a scene postcard California beach wedding. The bride wore white. The Pacific Ocean lapped at the altar. The violinist played Elvis Presley's Can't Help Falling in Love.
Then, upon being proclaimed husband and wife, Zak Walton and Dani Geen inclined their heads, puckered their lips, closed their eyes and took long, deep whiffs of potent cannabis.
A table by the altar had all the accoutrements: pots of cannabis concentrate, a torch lighter to heat it up, and glass boats known as rigs, through which they inhaled the vapour.
The family and friends sat before them minded not a little bit. This, after all, was a weed bridal and most of them had also ingested.
Melissa Cunningham, the bridal planner, said:" The clairvoyant effect you get from it is very calming. Dani and Zak want to be on the same spectrum going into their wedlock ."
Read more: www.theguardian.com