Twelve players and coach-and-four speak in first press conference since being rescued last week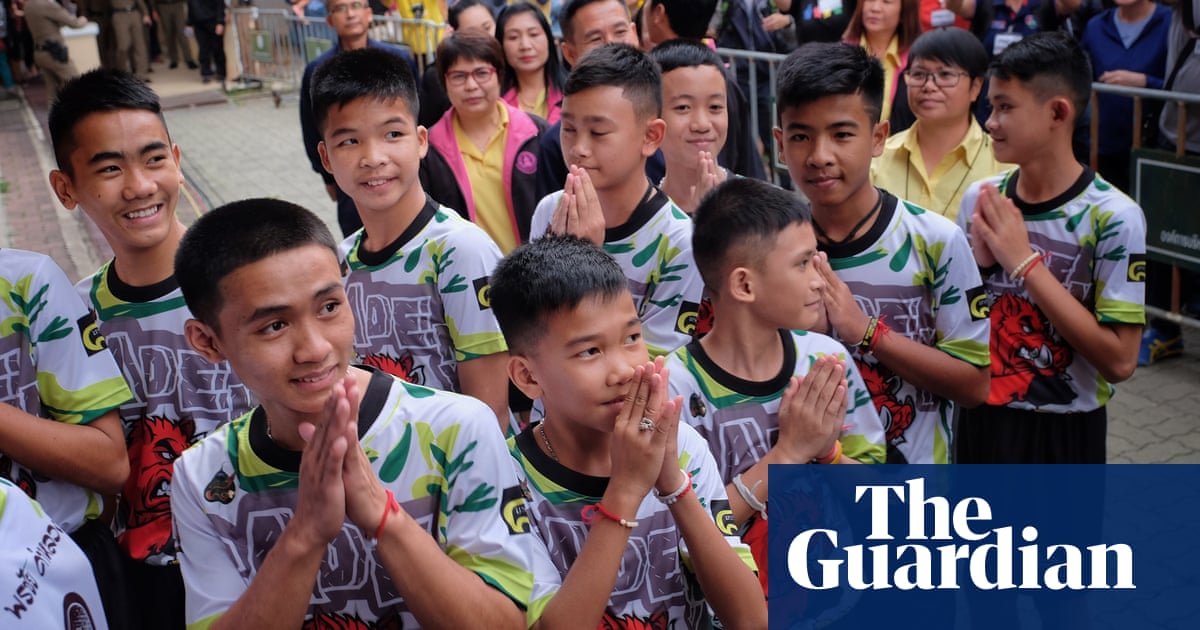 It was the moment the world had been waiting for. Fresh out of hospital, the 12 members of the Wild Boars football team and their coach-and-four were happy and composed as they stood in front of the international media, merely over a week after their dramatic rescue from a cave in northern Thailand caused global euphoria.
The faces of the boys, whose ages range between 11 and 16, presented little trace of their ordeal, in which they were trapped for more than two weeks in a cave with no food and no means of contacting the outside world. It took an international team of divers and experts to eventually find and rescue them, a accomplishment described by one of the sons as a "miracle".
The Wild Boars coach, Ekaphol Chantawong, corroborated reports that the boys want to be ordained as Buddhist monks to honour a former Thai navy Seal who died during the rescue mission. Chantawong revealed that the sons had dug tunnels of up to four metres in an attempt to find a way out in the working day before they were discovered.
" We tried to dig out as we thought we cannot only wait for authorities to get us ," he said.
The press conference was a jovial affair. The sons, dressed in their match Wild Boars football shirts, entered the packed hall dribbling footballs to loud cheers. They smiled, some widely, some more shyly, at the audience of hundreds who had gathered to hear their account of the drama for the first time.