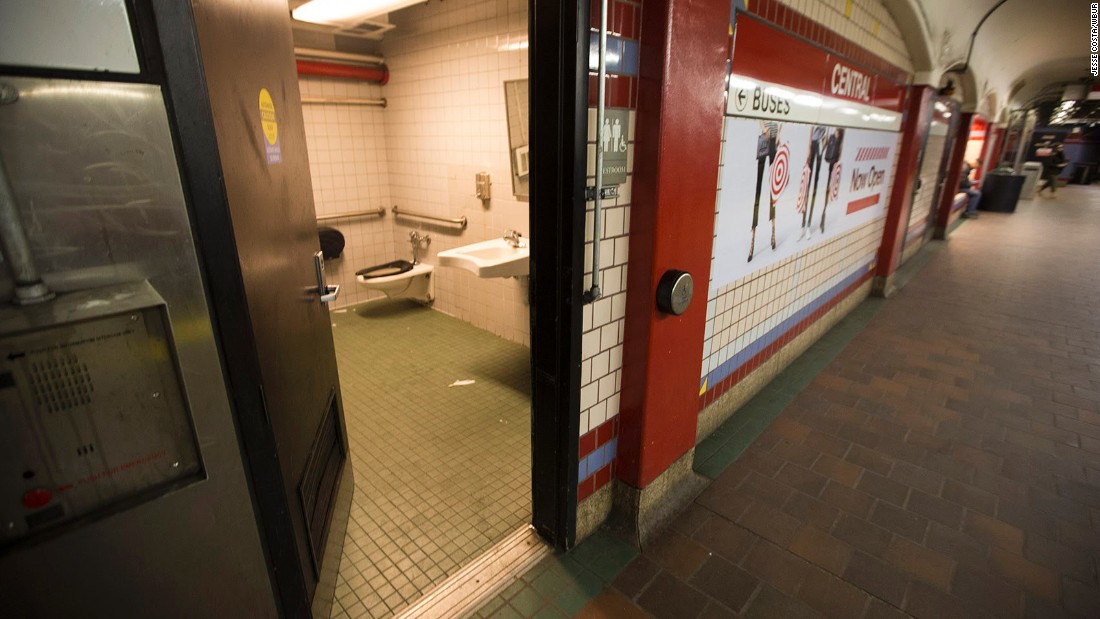 A man named Eddie threaded through the midafternoon crowd in Cambridge, Mass. He was headed for a sandwich shop, the first stop on a tour of public bathrooms.
"I know all the bathrooms that I can and can't get high in, " said Eddie, 39, pausing in front of the shop's plate-glass windows, through which we can see a bathroom door.
Eddie, whose last name we're not including because he utilizes illegal drugs, knows which restrooms along busy Massachusetts Avenue he can enter, at what hours and for how long. Several restaurants, offices and a social services bureau in this neighborhood have closed their restrooms in recent months, but not this sandwich shop.