Pelosi and Schumer to deal immediately with Republican in bid to avert government shutdown, after chairwomen tweet indicated he was not willing to negotiate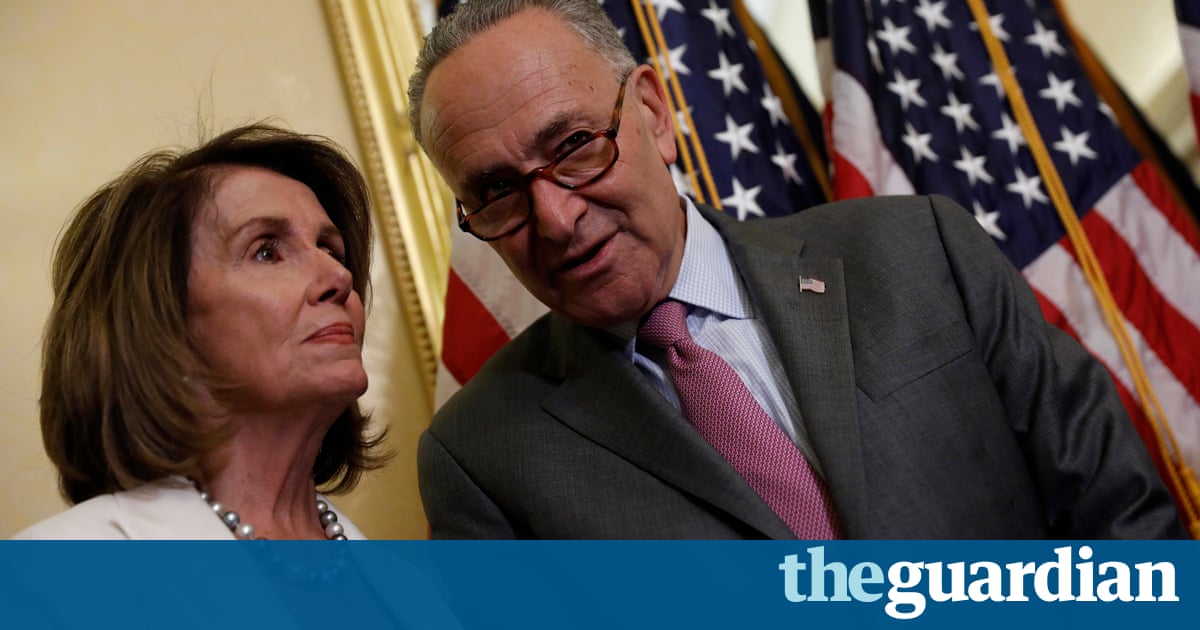 Democrats Nancy Pelosi and Chuck Schumer said they would boycott a meeting between congressional leaders and Donald Trump after the president said " I don't see a bargain", indicating he would not negotiate with them on spending, healthcare and immigration.
In a statement, the two Democratic leaders said that instead of meeting the president, they intended to negotiate immediately with their Republican counterparts in an attempt to avert a government shutdown next month.
Schumer and Pelosi said:" Given that the president doesn't see a deal between Democrats and the White House, we believe the best path forward is to continue enter into negotiations with our Republican counterparts in Congress instead.
" Rather than going to the White House for a show meeting that won't result in an agreement, we've asked Leader[ Mitch] McConnell and Speaker[ Paul] Ryan to meet this afternoon. We don't have any time to garbage in addressing the issues that confront us, so we're going to continue to negotiate with Republican leaders who may be interested in reaching a bipartisan agreement ."
Their decision not to attend the meeting followed a morning tweet from the president 😛 TAGEND