Human rights committee discoveries in favour of Siobhn Whelan, who was denied abortion despite fatal foetal disorder diagnosis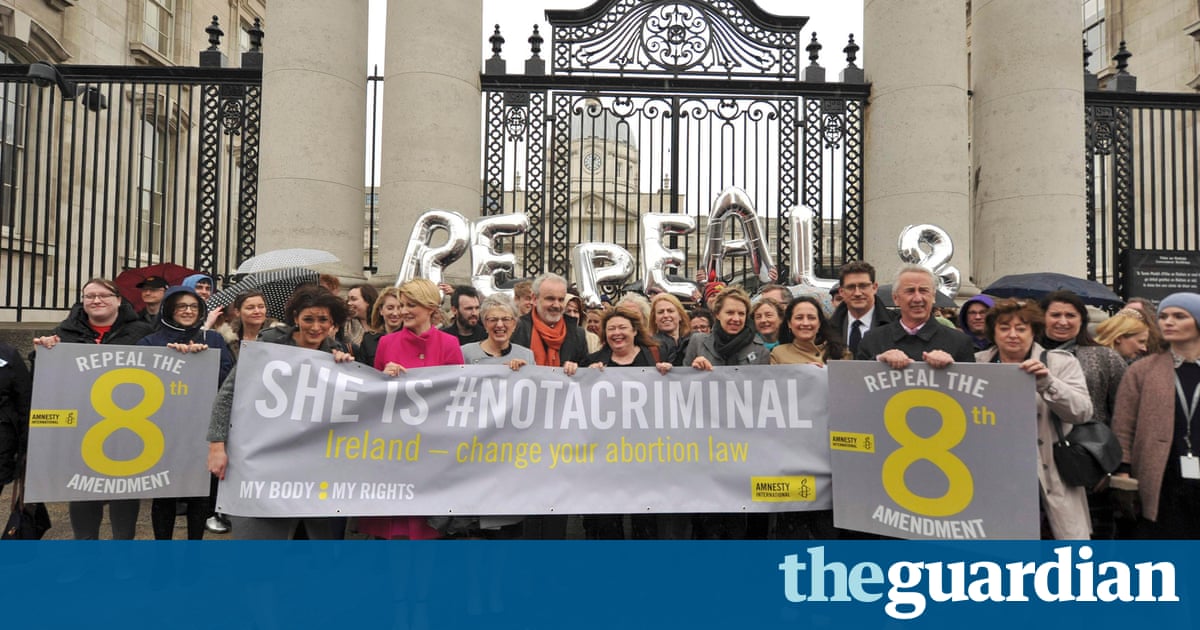 The United Nations has again ruled that Irelands abortion laws have subjected a woman to cruel, inhumane and degrading treatment.
It is the second time in 12 months that the UNs human rights committee has denounced the abortion rules in the Irish Republic, which denies women with fatal foetal abnormalities the right to terminate pregnancies.
The committee has found in favour of Siobhn Whelan, an Irish woman who was denied access to an abortion in 2010 despite being diagnosed with fatal foetal syndrome during her pregnancy, it was announced on Tuesday.
Fatal foetal abnormalities include where the foetus has under-developed vital organs such as the heart and brain, which would entail if the pregnancy went to full term the baby would either be stillborn or succumb within hours of birth.
Whelans instance mirrors that of Amanda Mellet, who was also forced to travel to Britain to end her pregnancy.
Last year the UN ruled in Mellets favour, and she made history by becoming the first woman to be compensated by the Irish country over the trauma she suffered.
In the Whelan case, the UN committee held that Ireland must also provide her with reparations for the damage she suffered and reform its laws to ensure other women do not face similar human rights violations.
The committee also instructed Ireland to legalise abortion and provide effective, timely and accessible abortion services.
Three years ago, the New York-based Centre for Reproductive Rights filed a complaint on behalf of Whelan before the committee on conferences, arguing that Irelands restrictive abortion statutes violated her basic human rights by subjecting her to cruel, inhumane and degrading treatment, interfering with her right to privacy and discriminating against her on the basis of her gender.
Responding to the latest ruling, Whelan said: When I received the diagnosis, I was told I would have to continue with the pregnancy since Irelands abortion laws do not allow you to end the pregnancy even in these circumstances.
If I wanted to end the pregnancy, I would have to travel to another jurisdiction. This, to me, was very wrong and I knew that the agony I suffered because I had to travel to access healthcare was inhuman.
I believe that women and couples must be given the best possible care at home at such a difficult time in their lives, including if they decide to terminate the pregnancy, and that there should be equal access to good-quality information and care by hospitals countrywide.
The human rights committee has found that what happened to me was a human rights violation. It has recognised that Irelands abortion laws can cause women intense suffering, infringing our most basic human rights.
Leah Hoctor, all the regions director for Europe at the Centre for Reproductive Rights, said: Siobhn Whelan bravely sought justice for the damage she and other women have endured as a result of Irelands abortion statutes. The UN human rights committee has now upheld her claims and told Ireland, for the second time, that its abortion laws are cruel and inhumane.
Ireland outlaws abortions except where the life of a pregnant female is at risk. Attempts by the last Fine Gael-Labour party coalition to deal with the controversy led to the 2013 Protection of Life During Pregnancy Act, which allowed for abortion where a woman is suicidal and may be judged to be in danger of taking her working life if the pregnancy continues.
Physicians and psychiatrists in Ireland have complained that there is a chill factor in their professions over decision-making on abortion or even carrying out terminations in Irish hospitals under the act.
They claim this is because legal lawsuits could be taken against them as, for the purposes of the eighth amendment to Irelands constitution, the foetus is an Irish citizen with the equal rights as everyone else in the country. Pro-choice campaigners are lobbying for a referendum that would erase the eighth amendment from the countrys constitution.
Read more: www.theguardian.com